Forum PHP in Paris 2015
Par Remi le vendredi 27 novembre 2015, 14:15 - General - Lien permanent
Back from Forum PHP Paris 2015.
First, a huge thanks to AFUP for the organization of this great event, as always, reception was beyond reproach.
This event was, once more, a great opportunity for many and rewarding meetings with lot of PHP developers and users.
This year was exceptional, because PHP is 20 years old, AFUP is 15 years old and of course because of upcoming PHP version 7: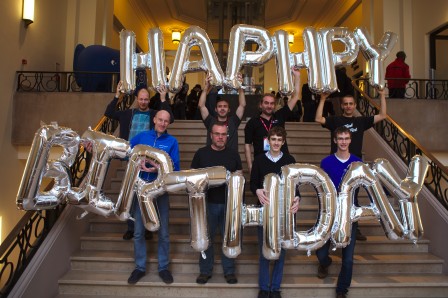 On the photo : (top) Derick Rethans, Anatol Belski, me, Zeev Suraski, (bottom) Pierre Joye, Rasmus Lerdorf, Bob Weinand and Nikita Popov.
More photos on Flickr.
I had the change to give a talk about collaboration between upstream (projects) and downstream (distribution) with an important part about QA management by the Fedora project.
Read the slides: Paris2015.pdf.
Feedback seems good, see joind.id.
I waiting for next meetings.